Student support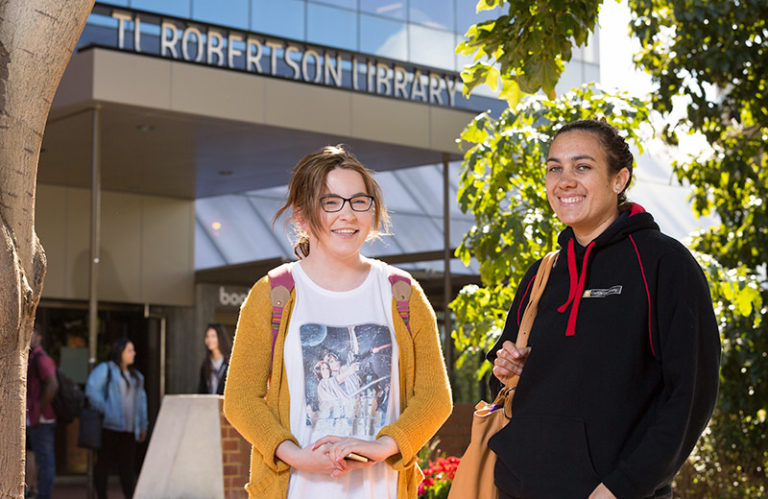 At the Centre for Aboriginal Studies (CAS), you'll have access to all the study support and personal support available to Curtin students, but CAS will also provide culturally-appropriate support services and a base on campus for you to feel at home.
---
ABSTUDY financial support
As an Indigenous student, you may be eligible for ABSTUDY payments from the government to help support you while you study. ABSTUDY can help you with your costs for education, accommodation, living, travel expenses and prescription medicines.
Learn more about ABSTUDY at the Australian Government Department of Human Services website.
---
Academic tutoring
The Indigenous Tutorial Assistance Scheme (ITAS) is a student-driven tutoring program to help you with your study and prepare for your assignments.
If you are requesting tutoring assistance you need to download, read and complete these forms:
If you are registering as an existing Tutor you need to download, read and complete these forms:
If you are applying to be a new tutor you need to download, read and complete these forms:
---
Counselling services
If you have personal issues that arise during your study, you can see an Aboriginal psychologist for free at Curtin.
---
Medical services
Curtin has a medical centre on the Bentley Campus where you can visit doctors and receive medical services.
Learn more about the Curtin Medical Centre.
---
Indigenous Department at the Student Guild
The Curtin Student Guild represents and advocates for students at Curtin, and it has an Indigenous Department Officer to make sure Indigenous students are well represented and supported. The Guild also collaborates with CAS on student events.
---
Scholarships
Scholarships can help pay some of your fees or expenses when you're studying. There's a range of scholarships available for future and current CAS students as well as Indigenous students studying in other areas of Curtin.
You can search all scholarships, or learn about Commonwealth scholarships available to Indigenous students.
To chat about your scholarship options, contact the Curtin Scholarships Office.
---
Student employment opportunities
Curtin's Aboriginal Student Placement Program (ASPP) is an excellent opportunity to get an insider's experience in the heart of the University. The program runs year-round and there is a variety of casual, part-time and full-time roles available across different areas of Curtin.
The program will help to build your professional skill set and allow you to make valuable career decisions.Submit your expression of interest through Curtin Careers, Employment & Leadership. Contact ASPP@curtin.edu.au for more information.